Cancer? What Now?
If you're facing a new cancer diagnosis, we want you to know that we're sorry and that
we're here to help you fight. CRMC is working with Southwest Cancer Center in
Lubbock to provide chemotherapy for the treatment of breast, colon and lung cancers.
All care provided at Childress Regional Medical Center will be under the medical
direction of board certified oncologists at Southwest Cancer Center. Each new patient
will travel to Lubbock for an initial consult and treatment but can be followed at Fox
Clinic where a monthly cancer clinic has been established.
Local treatment will be provided in newly renovated space at the hospital. New
equipment and furnishings have been installed to make sure you are as comfortable as
possible when receiving chemotherapy. And you can bring someone with you for moral
support.
You are Not Alone
---
In 2012, doctors at Childress Regional Medical Center and Fox Rural Health Clinic diagnosed 65 new cases of cancer. With some exceptions, those patients travelled more than 100 miles for treatment. Patients were being treated in Amarillo, Lubbock, Wichita Falls, Dallas and Houston. Some were making 5 trips every week while others were staying away from home for weeks at a time. In many cases, the travel was worse than the treatment or the disease.
For the past 10 years, CRMC has been searching for a way to care for these patients locally. Beginning in March 2013, patients diagnosed with breast, colon or lung cancer may be able to secure their chemotherapy treatment in Childress. It's an exciting first for Childress Regional Medical Center, Childress and the surrounding area.
Meet your nurse
---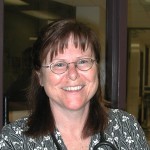 "Caring, compassionate and professional," are word co-workers use to describe Kathy Ivy, RN, OCN. Kathy is a certified oncology nurse that worked with area cancer patients for the past 13 years. She will work directly with your oncologist to provide individualized, personalized care.
For additional information about chemotherapy services offered by Childress Regional Medical Center, call Kathy at 940-937-6371 or e-mail her kivy@childresshospital.com.